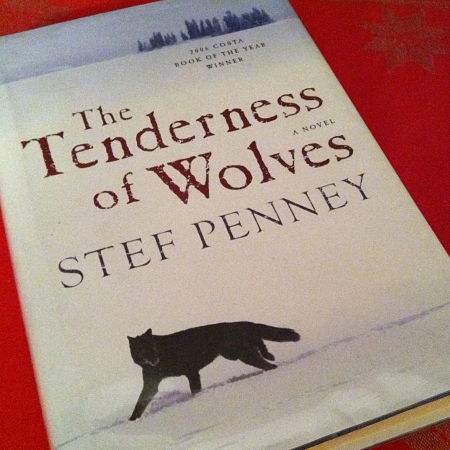 —the advantage, I suppose, of a miserable youth."
My friend and fellow writer Amy suggested I read The Tenderness of Wolves by Stef Penney as an example of a genre-bending book centering around a murder mystery. The story is set in the mid-1800s, in the wild Canadian wilderness of fur trappers and Native Can-Americans* and a strict, hardy, religious — obviously Norwegian** — remote settlement…
The book did indeed defy conventions and I enjoyed it — despite the fact that reading about Mrs. Ross's and the other various characters' incessant trudging through endless snow, battling the bitter cold and icy wind, made for a poor armchair escape from these present-day, frigid NYC days.
So… read the book, but have your Snuggie® handy.
Disclosures:
* I may have made up that terminology.
** I myself am of Swedish descent.