Writer / Director
Being asked to be a member of the wedding party is a cherished distinction… But when she's driven to the limits of her patience, how far will a dutiful Maid of Honor go to save herself?
comedic short • running time 8:37 minutes • super 16mm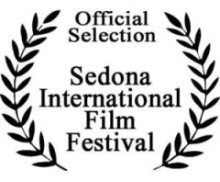 director of photography – Brian Fass
music – John Turner
featuring Joe Starr
full cast & crew credits
Director's Statement: Historically, most women's power came from their status as a married woman – an idea that has residually underpins many ongoing traditions. What I wanted to show (humorously, in a modern context) is what happens when a women feels powerless — and feels the need to use subversive tactics to advocate for herself.
Pre-production, production stills and behind-the-scenes.
One of my storyboards

DP Brian Fass hard at work

At the shower – a fun shot…

"No job too small"

Valerie directs Erin, Jackie, Jillian and Francesca

Waiting for the (late) bride

Dress nightmare

On set in Greenpoint

Bachelorette party – with Storm and Joe Starr

What happened to the dresses?
At the Sedona International Film Festival
At SIFF – fantastic festival!

Two great friends, Carolyn & Mary Beth, flanking Valerie the filmmaker.