Pilot "Cash Bar"
Logline: After her black sheep P.I. Uncle Jimmy is murdered, good girl accountant Katie DiPietro defies her dysfunctional family's wishes and walks (awkwardly) on the wild side to solve the cases he left behind.
original pilot • one-hour procedural drama
"An intriguing script that puts a fresh spin on crime drama with witty dialogue and strong comic relief." —The Blacklist
"The script is engaging and fresh… the premise original. [Valerie] is exceptionally skilled in two areas: plot and dialogue… pacing is quite strong." —Scriptchix
"[The] script employed an intriguing structure that kept tension and suspense high." —Austin Film Festival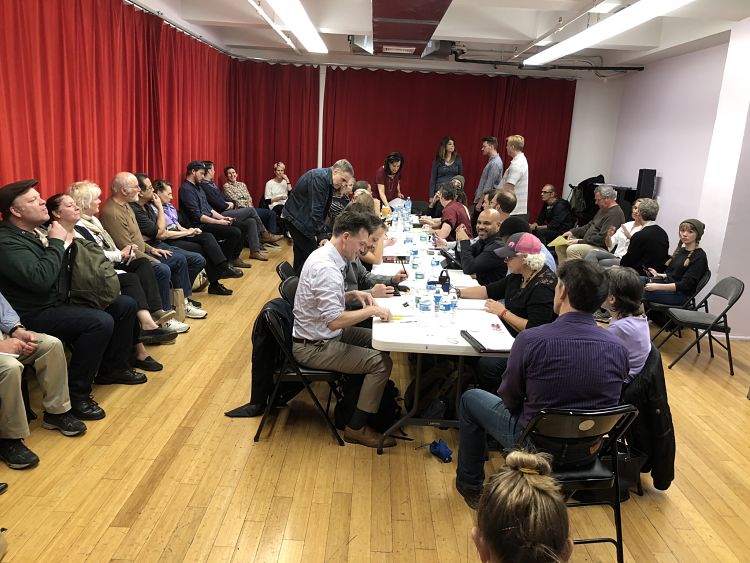 I was fortunate to have my Reconciling Jimmy pilot, "Cash Bar," chosen by The Drawing Board as their monthly table read selection. Hearing the pilot script read aloud by the fantastic actors was a wonderful (and developmentally informative) experience. For more about that evening, check out my table read blog post.