Run mad as often as you choose, but do not faint."

Jane Austen, Mansfield Park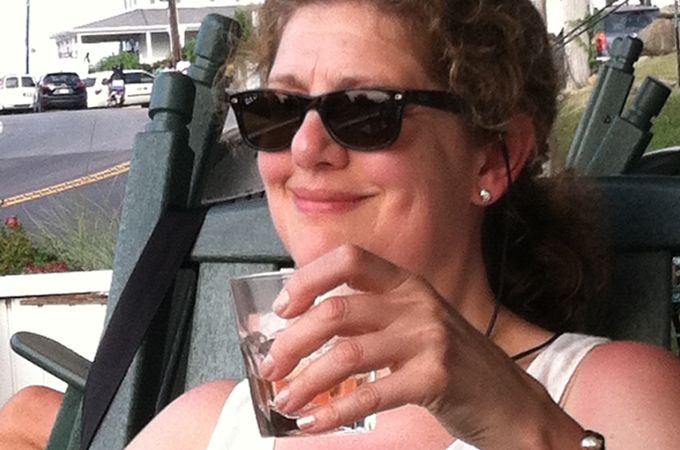 I love mysteries/procedurals, true crime TV, humor — and protagonists who are underestimated by those around them. Until they break out of their comfort zones and, ultimately, get what they want. Ahem.
I'm the co-writer of the mockumentary short "Pretty Dead," which was an Official Selection of the 2020 New York Women in Film & TV Online Film Fest, 2019 HBO Women in Comedy Festival/NBC shorts program and a total of a dozen fests.
A finalist for the CBS TV Writers Mentoring Program (with an original procedural pilot and a spec) and a semi-finalist for the WGAE Made in New York TV Writers Room Mentorship Program, my short film writing/directing and feature/TV scripts have also been recognized by the Sedona International Film Fest, the Austin Film Festival, Cinequest, the Big Apple Film Festival, and others.
I'm the author of the "entertainingly irreverent" (Associated Press) Peterson's humor/cocktail books and the co-author of Cookie Craft baking books. On occasion, I write about book publishing and lifestyle topics for publications like the Washington Post, the New York Times, Brides, etc. My 9-to-5 background was in book publishing and strategic marketing, and for six years I was the contracted Book Publishing Expert for thebalancecareers.com.
I'm a proud graduate of Fordham University in da Bronx (B.A. English, Rose Hill campus) and I hold a film & TV directing certificate from NYU-SPS. Born and raised in Yonkers, NY, I now live in NYC.
I sometimes run mad, but I hardly ever faint.