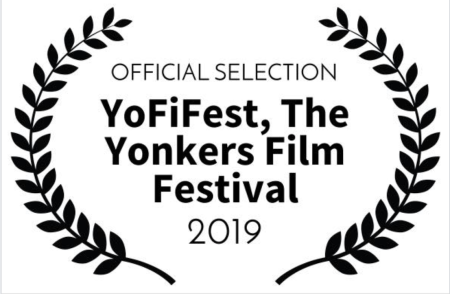 It's been a great film fest run for Pretty Dead, the mockumentary short I co-wrote, but I'm especially thrilled that it's an Official Selection of the Yonkers Film Festival! Of course, YoFiFest is in my hometown and I've been attending the fest for several years — it's really a great time and informative for filmmakers.
The 8 minute film will be part of the Funny Ladies: Comedy Shorts block, which takes place:
Sunday, November 3
2pm
At the Atrium Theater (a BIG one!) at the Yonkers Riverfront Library. 
For those coming from the city, the Yonkers stop (Hudson Line) is as little as a half-hour from Grand Central and the film venue is across the street from the train station… easy peasy!
TO ORDER TICKETS – They're $12 … Link here to the YoFiFest website – and follow the prompts for the tickets. If you go to the individual tickets, scroll down to Sunday, November 3 and look for "Funny Ladies" in a green stripe.