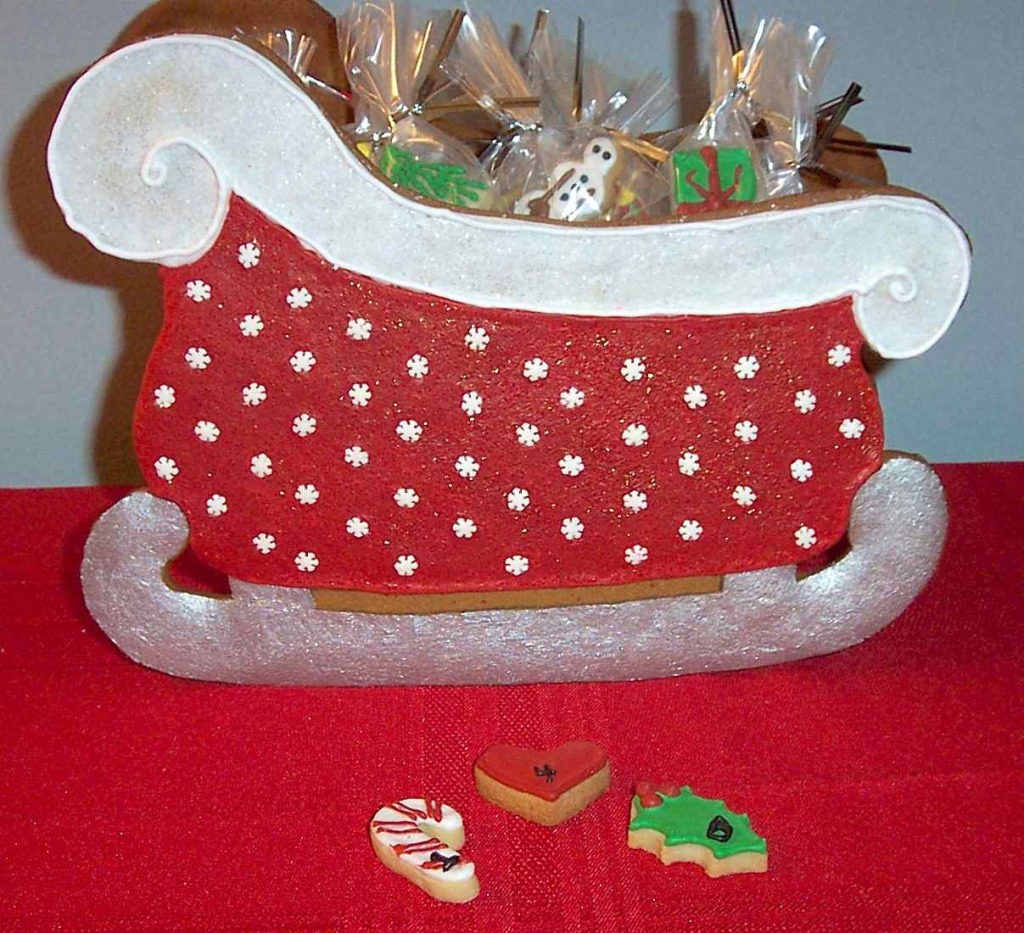 Cookie decorators and would-be cookbook authors, here's a twofer from the Cookie Craft files — both a behind-the-scenes peek at how the real live "draft" of Janice Fryer's and my show-stopping cookie centerpiece was developed AND a step-by-step procedure of the actual Santa's Sleigh Gingerbread Centerpiece (or Advent Calendar) can be made at home.
For the book, the publisher commissioned the sleigh (all the cookies, actually) to be recreated in the photography studio by food stylists, as well as a few of the gingerbread how-to steps to be rendered by Alison Kolesar, one of the books two extremely talented illustrators.
For your cookie decorating and cookbook author edification, here the precursors to the submitted sketches and the actual photos that were used by the publishing team as "templates," along with an explanation of each.
If you're planning on creating Santa's Sleigh Gingerbread Centerpiece, allow several days because of in-between icing drying times. If you're using this for your cookbook planning, note that there are some extreme hours of recipe testing, writing down and editing all the steps — not including the recreating the cookies, styling and photography.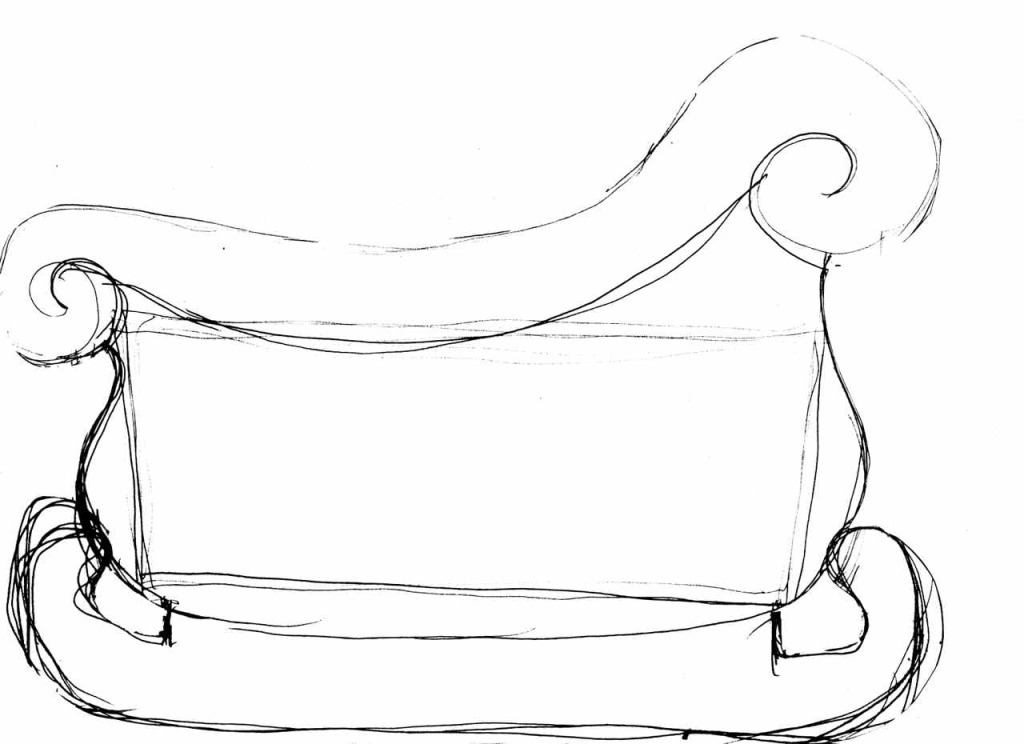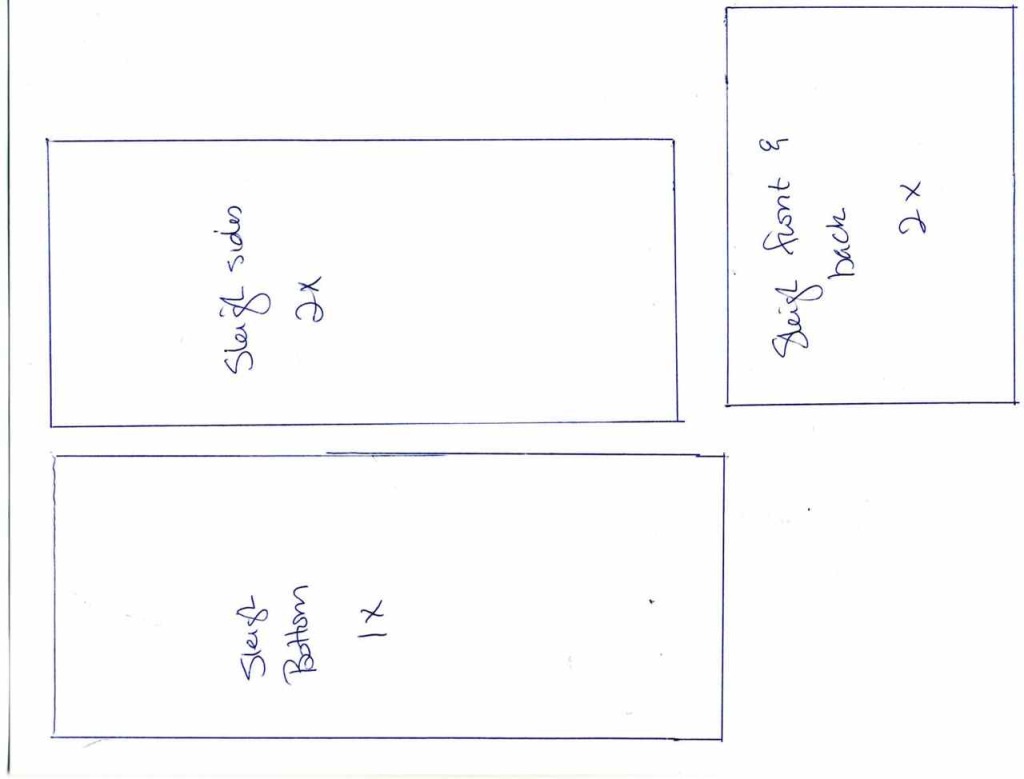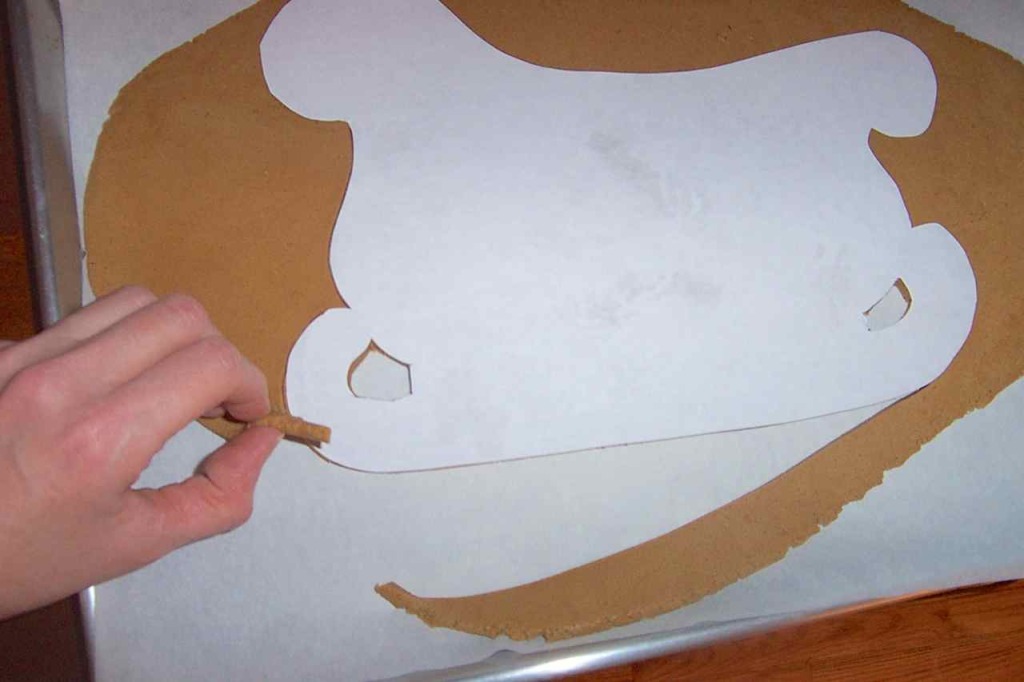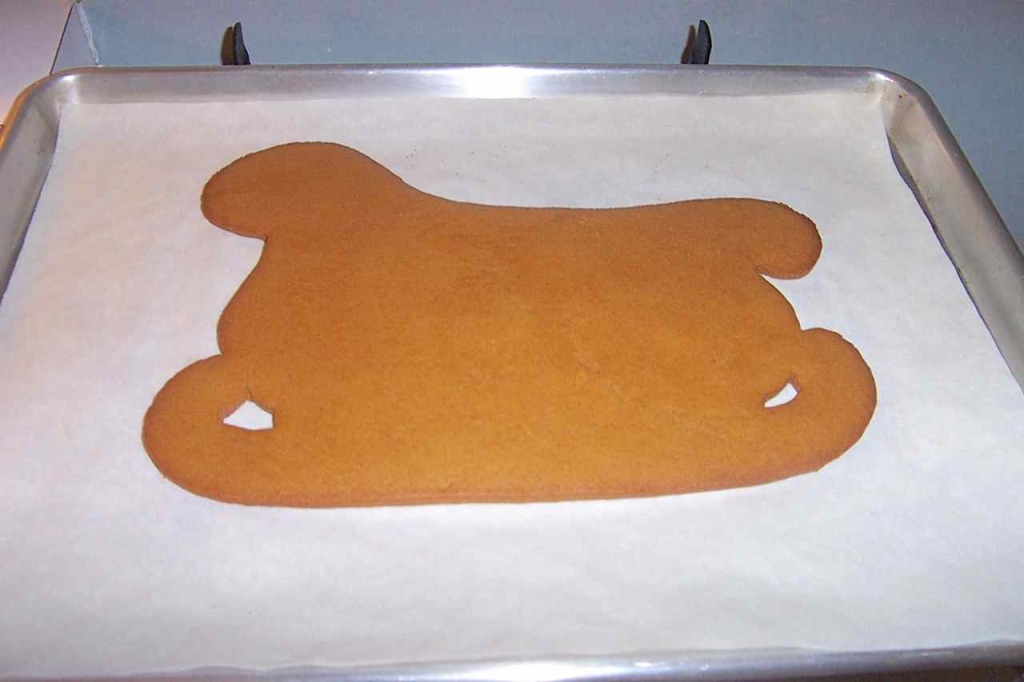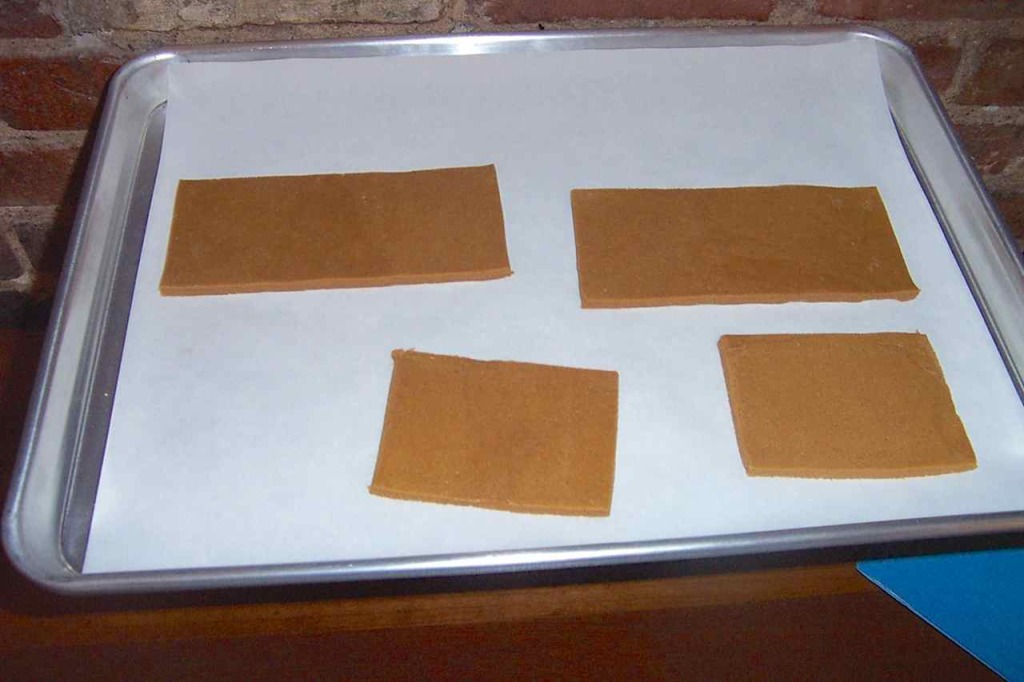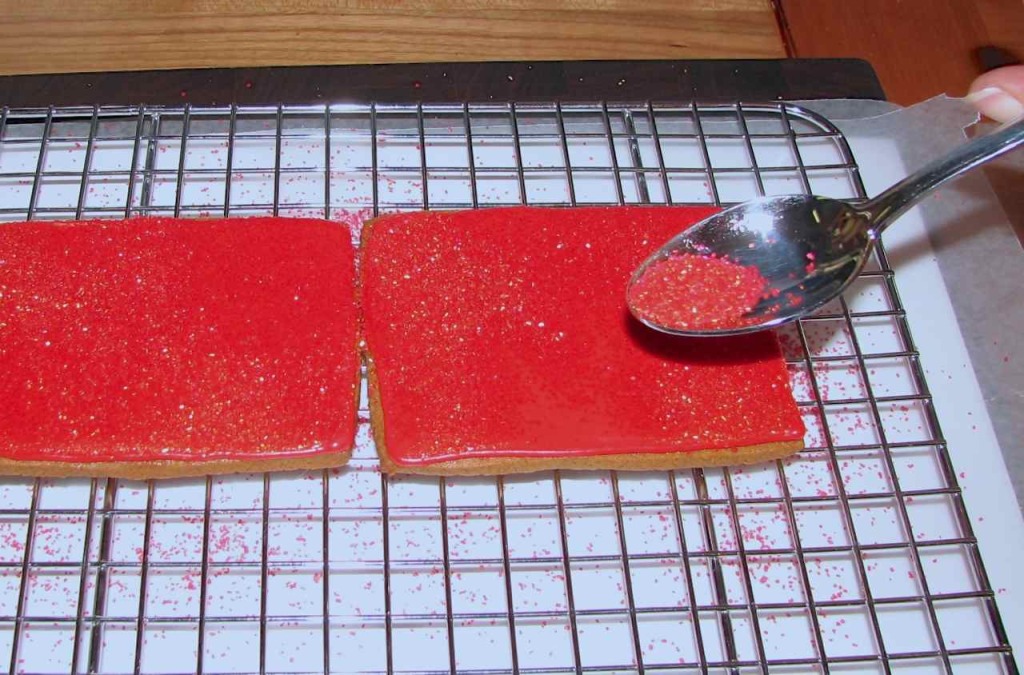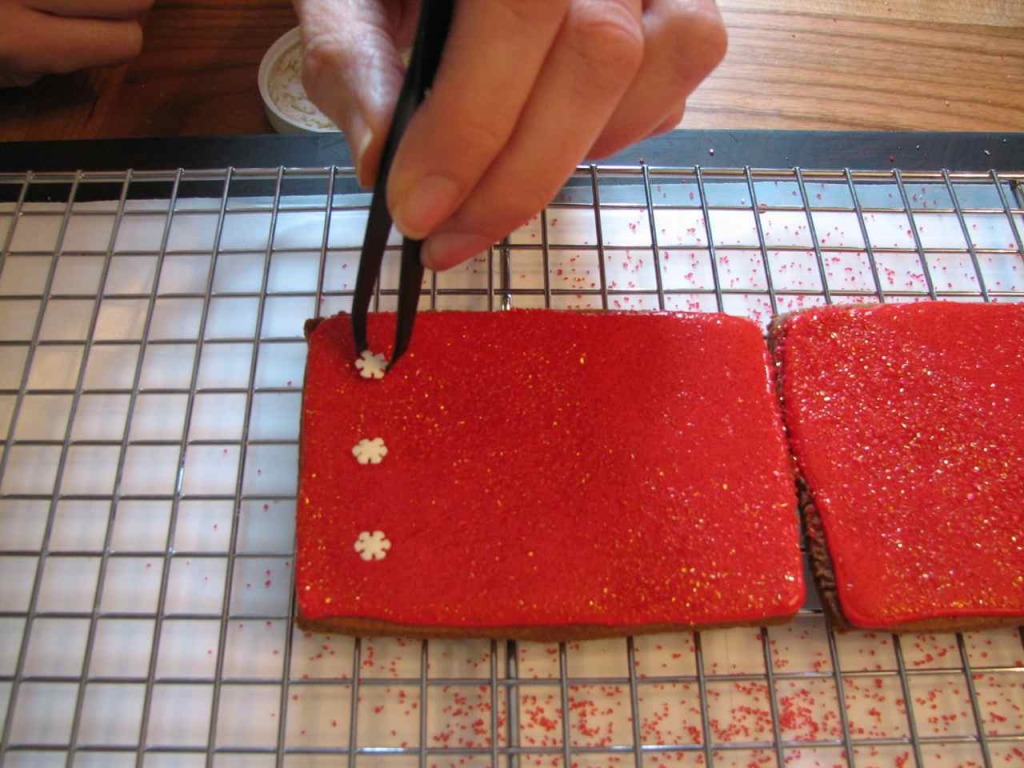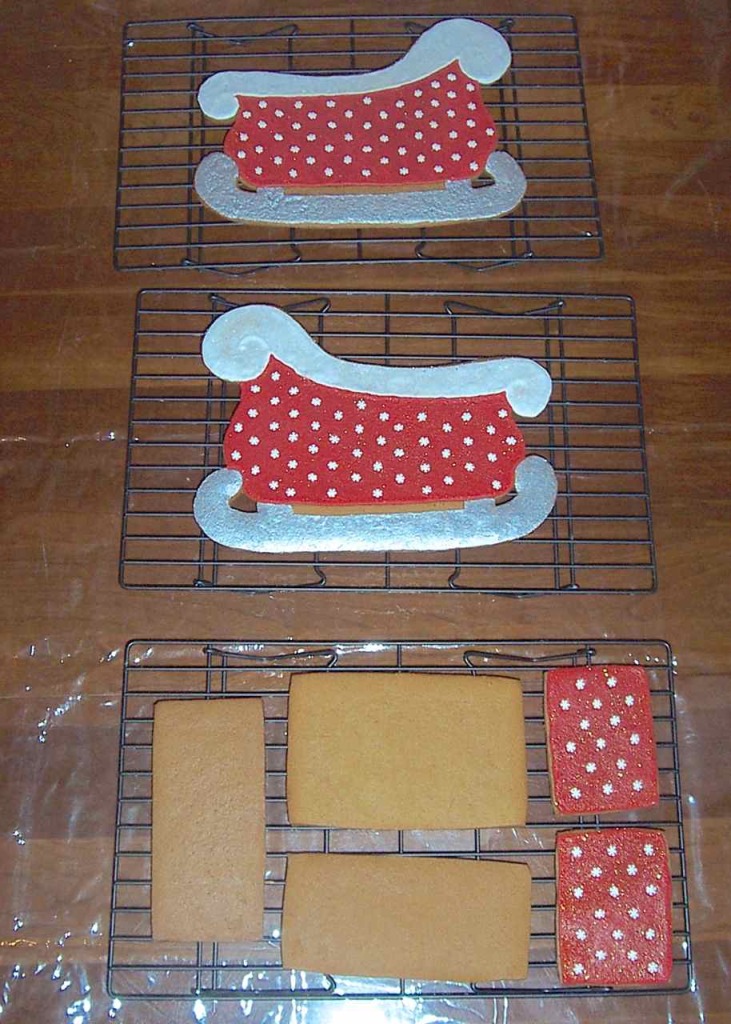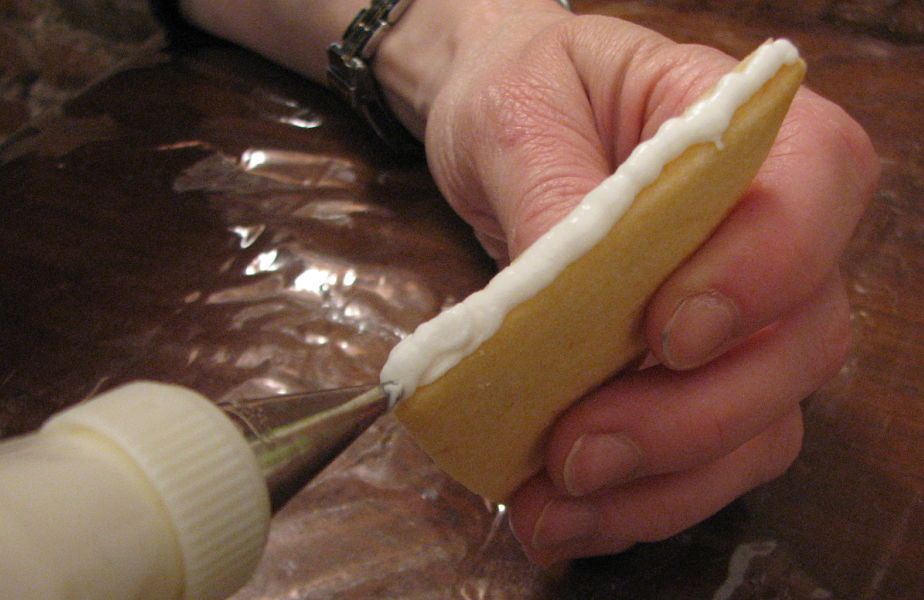 The sides of the sleigh "box" are "glued" together with royal piping icing. Cans help keep them stable while they dry.

Aerial view of the drying box sides. When the sides of the box are dry, the bottom is glued on.
Tuna cans underneath the gingerbread sleigh support the bottom.

Again, large cans keep the structure stable when drying.
We filled our sleigh with mini cookies… these are sugar, but the gingerbread recipe allows enough dough to make 24.

For an Advent "calendar" we numbered and individually wrapped the mini cookies (a bit hidden by the caption). You can also use small wrapped, numbered gifts.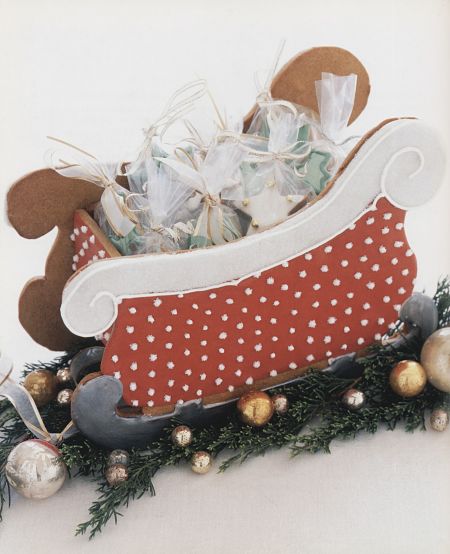 FYI for would-be cookbook authors and geeks… it should be noted that while Janice and I spent months developing the contents of the book and the draft cookies, due to the high costs food styling and photography, the stylists and photographer only get a few days to prep and shoot the whole book.
Learn more about cookbook publishing from these posts I wrote: about my working with Julia Child; and about book marketing tips gleaned from Julia Child's cookbook writing career.
For more information and options to buy the book, check out the full Cookie Craft page on this site. You can view customer ratings for the full-color, value-packed book here.
• • • • • •
Disclosure: This page contains affiliate links relevant to the content. Purchases made through those links — which are distinguished from other links by their bold typeface — may result in a small commission to me (at no cost to you). And it will definitely increase your Art Karma.