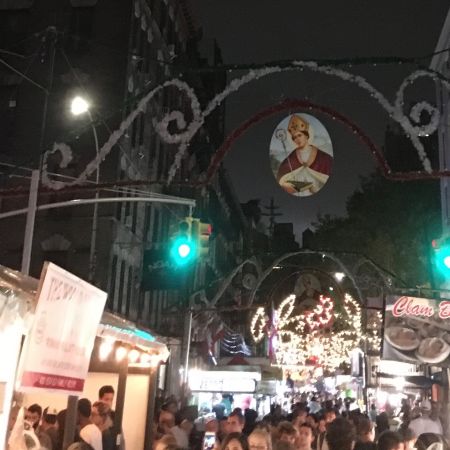 Thursday evening, September 13 at the Annual Feast of San Gennaro in Manhattan's Little Italy, the start of the two week-long fest. Attending early was a strategic move: the frying oil for the zeppola (plural of "zeppole") was still fresh, the garbage cans had not yet overflowed into the sidewalks and the street and the weeknight was substantially less crowded than the weekend would be.
My friends Eileen and Ingrid and I took in our usual traditions — sausage and peppers or (my fave) roasted pork sandwich. Torrone almond nougat candy hacked off large slabs. Pinning a dollar to the San Gennaro statue… and visiting the Shrine Church of the Most Precious Blood.
San Gennaro is the patron saint of Naples (where my mother's side of the family comes from), and Most Precious Blood houses a statue of the saint that is paraded through the streets during the fest.
Recently, the church sold it's small back lot on Mulberry Street — prime Nolita property — so we had to enter on Baxter. Inside, there's an old time Italian vibe – lots of statuary and nooks and crannies upstairs and down to house them and the candles are still real. I put a dollar in the slot handily provided, struck a match and touched the flame to a fresh wick. I'd walked away before this lapsed Catholic realized that I hadn't set an intention. I stopped.
Now, there are so many things to pray for – an indicted POTUS, the health of family members and friends, a date, world peace. But what came to mind was, "Please let something happen with my creative career."
Twenty minutes later, my friends and I were in Ferrara's Bakery so Eileen could get on line for her habitual sfogliatelle…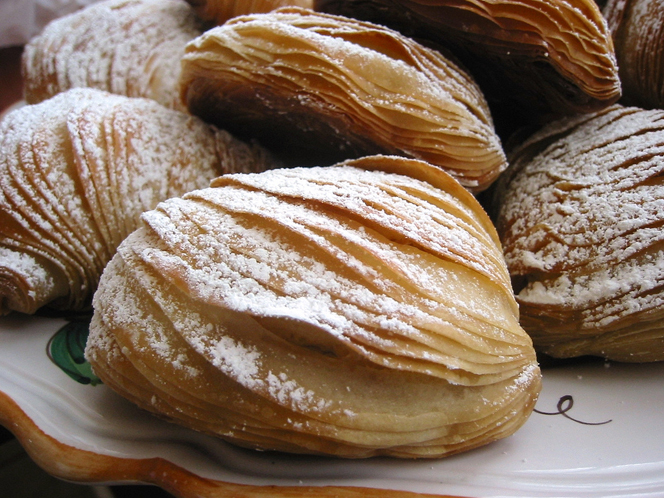 … and while waiting I checked my email. Would I be interested in subbing for a sick writer for the Women's Weekend Film Challenge?
Um… yes?
To be clear, I'd applied for the challenge. As I've been working mostly 1. on a novel and 2. on original TV pilots, when I got notice of the event, I jumped on it, wanting the opportunity to be on set, to work on something collaborative, to see a completed film "done" in a short amount of time.
But there had been an overwhelming number of applicants. About two weeks prior to San Gennaro, I'd been notified that I wasn't chosen for this (the second) WWFC challenge.
Did my candle help? Did my ancestors smile on my showing up in a church? Did San Gennaro recognize me as a napoletana, a paisana and throw me a bone?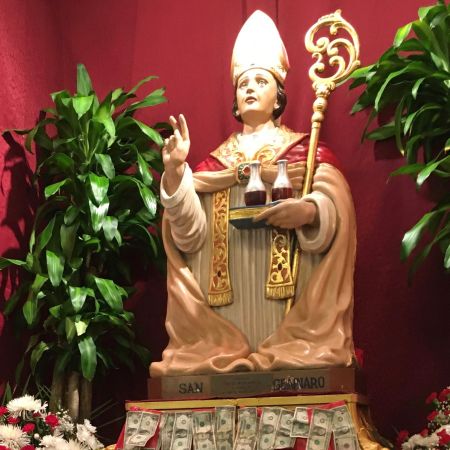 I wished recovery for the writer who was ill and trusted that her missed opportunity would be for the highest good of all concerned.
And I'm planning on lighting another candle for our democracy.