"IT'S SUPPOSED TO BE HARD. IF IT WASN'T HARD, EVERYONE WOULD DO IT. HARD IS WHAT MAKES IT GREAT." — A LEAGUE OF THEIR OWN *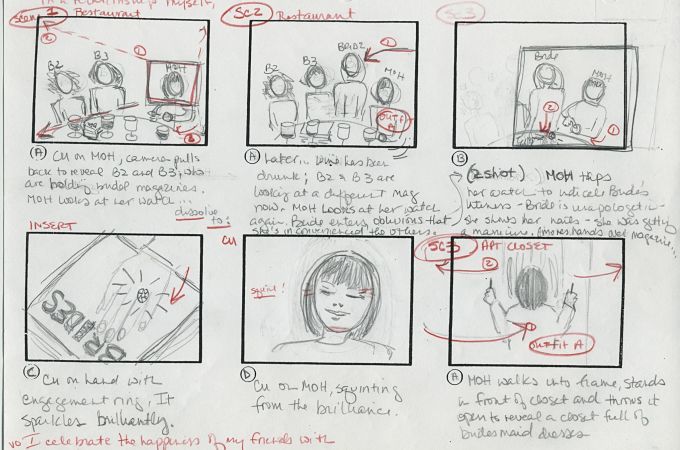 Although I've always been a writer and my video experience extends back to directing / producing / overseeing edits of hundreds of Doubleday video book presentations, I blame an Austin Film Festival talk by author turned film writer-director Peter Hedges for my realization that directing my work would further satisfy my bossy, control freak tendencies.
Here's my (in need of updating) reel:
If you're looking to work with me, click on the individual projects below for much more detail.
Pretty Dead — co-wrote this fest-circuit darling and award-winning short film
The Maid of Honor — wrote and directed this narrative comedic short (see my storyboard, above)
I've written, directed, produced & supervised editing of 200+ hours of book- and publishing-centric videos, which I now wish I'd kept more of, for blackmail purposes.

*Screenplay by Lowell Ganz and Babaloo Mandel