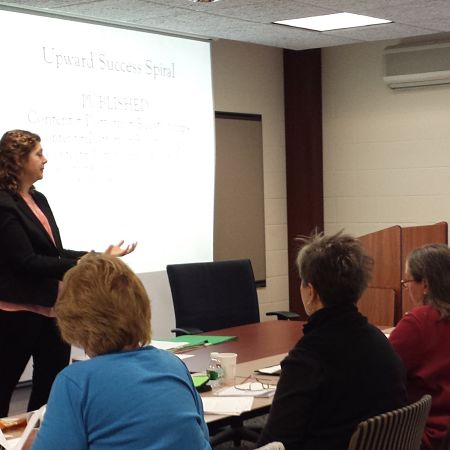 I spent a couple of decades in strategy and marketing, mostly for book publishers such as Doubleday and Random House. I developed best-seller (and mid-list!) marketing campaigns, first-time-author launches, backlist campaigns as well as launch major brand campaigns for cookbook and travel book lists and individual authors. In the digital space, I developed the book industry site for a major digital content player and was their contracted Book Publishing Expert, running that site for six years.
As I pursue my own creative career, I also exercise my broad and deep strategic & digital marketing skills as a consultant for digital agencies and big brands such as Samsung and Chubb. But my heart is with book publishing.
So, I continue to offer my knowledge to writers, authors (as well as businesses and solopreneurs who might benefit from having a book) in group settings — and bring smart, high-level strategy and tactics down to writerly size and budgets.
I've spoken internationally (Montreal counts as "international," right?) about:
How to Write a Book Proposal
Book Publishing 101 – breaking into traditional publishing
Cookbook Publishing 101
Discovery & Community — Book Marketing 101 Today
How a Book Can Grow Your Business Platform — for businesses and solopreneurs
Prepare to Be An Author — critical steps to take before your book is launched
Content Marketing 101 – creating and deploying effective branded content for businesses, solopreneurs &/or authors
I'm available to lecture, teach classes and business groups, and moderate panel discussions; I can tailor the topic specifically to your group or organization.
To learn more about my teaching and speaking (structure, fee schedule, availability, etc.) contact me at vpcontentmeant [at] gmail.com.
Testimonials
I had the pleasure of hosting Valerie Peterson as speaker and class instructor for Storey-sponsored events at the Berkshire Museum. Valerie is warm, funny and engaging. She comes well-prepared, knows her material, and she was able to skillfully address an audience of wide-ranging ages and abilities.

I would highly recommend her as a speaker and instructor.

Alee Moncey
Storey Publishing, North Adams, MA
Ms. Peterson's knowledge on book publishing was vast and presented in a concise and entertaining manner to our audience. She also answered audience questions with a thoughtful thoroughness, often going beyond the basic question itself to the deeper subject at hand…

Jon Henn, Co-founder
Creative Writers Studio, Billings, MT
[Valerie's workshop] … helped me gain a thorough understanding of the steps involved in taking your idea and putting it into print. Valerie tells it like it is regarding marketing, hot topics, and what publishers and agents are looking for; it's tough love for writers. Writers everywhere will take away something beneficial…

Sara, participant
Book Publishing 101 Seminar
Northwest Connecticut Arts Council
Personal. Insightful. Specific. Loooved her… Valerie Peterson was a delight — straightforward, engaging and entertaining. She knows the publishing business… Hearing both [the publishing and author] sides was a huge benefit.

student
How to Write a Book Proposal class
MediaBistro
Valerie's classes and talks have been hosted by: