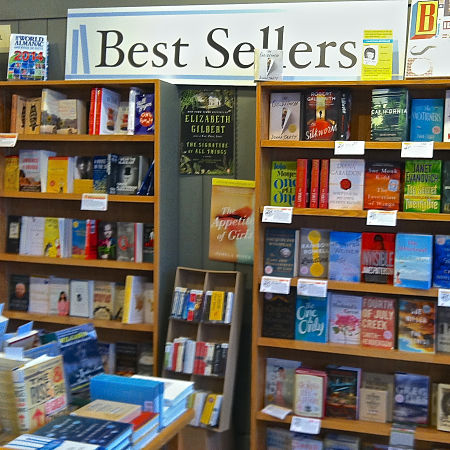 When people ask me about how to publish a book, they're often surprised when I bring up "platform" and "marketing" before writing. But today more than ever, publishers want guaranteed sales; they want to know that they're launching a book into a waiting, target audience.
So while my "Six Steps to Getting an Agent" article generally gets many more pageviews than "How to Create A Book Marketing and Publicity Plan," I can honestly say that knowing how to do the latter will help immensely with the former.
Where to get started on book marketing? Depends on where you are with your book… From pre-publication to backlist, this week's About.com Publishing newsletter features marketing tactics for every stage of a book's life – plus links to many more articles on how to publish a book.
Image: Brilliant Books in Traverse City, MI by Valerie Peterson