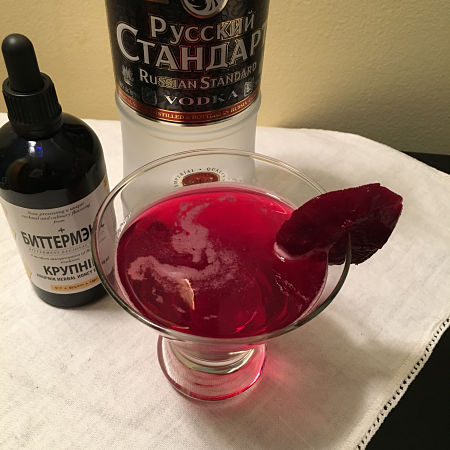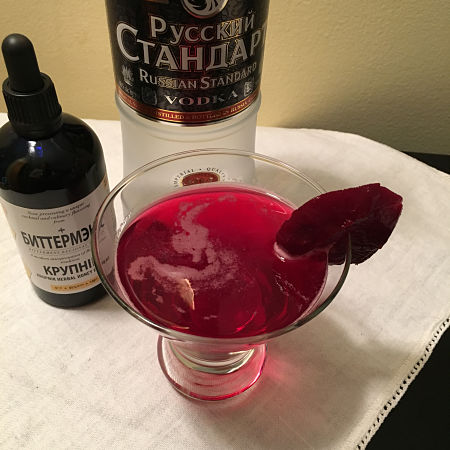 Tonight at 10 o'clock, Season 5 of The Americans premieres — and in-spy-red me to invent The Glanders Inoculation…
Valerie's Glanders Inoculation
Author:
A Russian in-spy-red cocktail to enjoy during The Americans.
Ingredients
2 ounces Russian potato vodka
1 ounce pickled beet juice (strained from jar)
*secret ingredient
3 drops Bittermens Krupnik Belarusian-inspired Honey Herbal Bitters
beet slice for garnish
*Paige told us what the secret ingredient is: 3/4 ounce Maker's Mark Kentucky Bourbon Whisky (made with all-American corn… and amber waves of grain).
Instructions
Combine the vodka, beet juice, Maker's Mark and bitters in a cocktail shaker filled with ice. Shake well and strain into a cocktail glass. Garnish with beet slice.