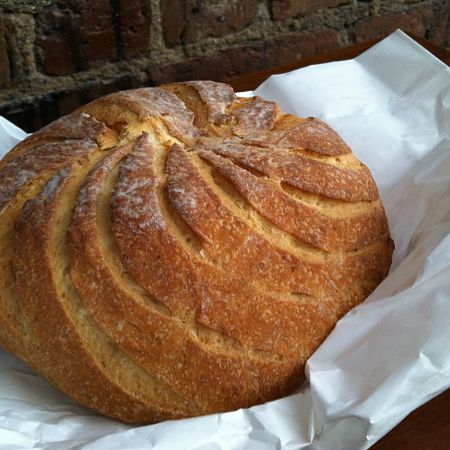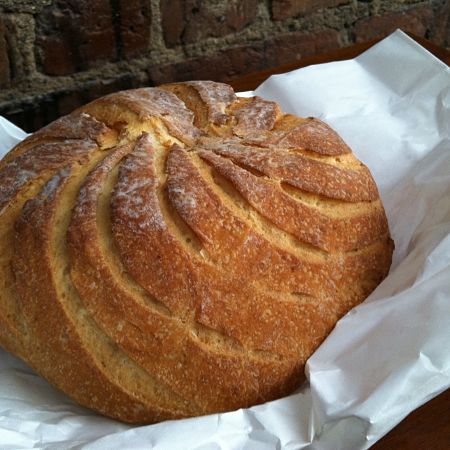 The three of us looked at each other. Were we hearing things?
"Um, okay."
It was late at Runner & Stone — Sunday of a holiday weekend and we were pretty much closing the place. So as a surprise ending to our thoughtful, inventive, delicious, and — by New York standards — gently-priced meals, we toted home artisanally-crafted parting gifts of brioches and baguettes. Mine went into the freezer (see "three desserts," below). There is French toast in my future.
P.S. If you need a vicarious food thrill, this is what I ate:
Soup of the day – chilled asparagus and roasted sunchoke soup (and it was even vegan, kids)
Fish of the day – pollock over gribiche (caper and hard-boiled egg sauce), cauliflower and fennel
We shared a bottle of a summery fun and fizzy Zucchi Lambrusco. And we shared three desserts. Ahem.
Rye brownie sundae (with rye whiskey ice cream, caramel sauce and caraway walnut sablage)
Banana split with barley malt ice cream, marshmallow sauce and potato levain candy
Brioche bread pudding with toasted almond ice cream and rhubarb compote