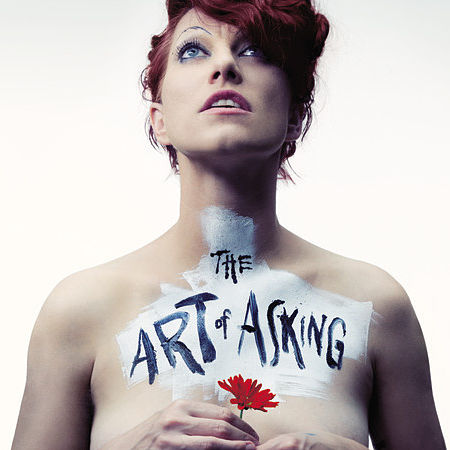 On Friday, I was invited by my New Haven friend Carolyn to attend the amazing annual event that is that city's International Festival of Arts and Ideas (and Pizza Fest).
Within the space of four hours, we heard a Kina Zore, a band from Mozambique; watched a presentation by Chef Dave McCoart about oysters and food sustainability that included local oyster farmer Alex King; listened to  choreographer Millicent Johnnie talk about her work, "Cry You Me," a dance inspired by the tragic loss of wetlands in the U.S., performed out of doors… while eating a variety of delicious oysters and authentic gumbo at the same table with a young Jesuit from the Ivory Coast who was doing research at Yale for political science doctoral thesis on what makes for a successful post-conflict election…
It occurred to me that none of the artist- or idea-maker interactions would've been possible without someone directly or indirectly funding them — via grants, sponsorships, donations (like the pizza), ticket purchases, volunteering, etc.
For the past few years, I've been pondering on thoughts writerly-and-financial, looking for answers, trying to crack some code that the Universe has given to me to solve. I've intrepidly been braving the brilliant slog that is The Gift, by Lewis Hyde (if David Foster Wallace could do it, so can I, dammit). In the meantime, yesterday I finished the much more entertaining and engaging The Art of Asking, by the musician / artist / TED talker Amanda Palmer.*
Then, this post-Dad's-Day-visit social media morning I stumbled upon Taylor Swift's open letter on Tumblr, which politely but firmly took Apple Music to task because they instituted a promotion which failed to compensate their artists.
The confluence of events and pondering inspired me to write about Amanda Palmer and Taylor Swift and money for my About.com Book Publishing site… and connect a few more dots here (which, according to A.P., is what artists do).
Feeling — and seeing others — creatively energized by the festival reinforced to me how vital the flow of arts and ideas is to our culture. Lewis Hyde codified for me that process in the language of gifts: the artists labor in service of their gifts, send their gifts out out into the world, and these gifts need to remain in circulation to retain their vitality.
Via Palmer's anecdotes about her creative life (including by not limited to: busking, crowd-surfing, crowd-sourcing, couch-surfing, crowdfunding — and learning about Thoreau's donuts), The Art of Asking concretized for me Hyde's ideas. She put into practice and audience-tested ideas about art and how it creates profound connection. She tasks the artist with helping the circulation — by asking and by "taking the donuts" when they are offered (you'll have to read the book to find out what that means).
For the sake of those who (like me) haven't opted for Palmer's pure version of creative independence, I applaud Taylor Swift's using her influence to check the hands of those (pirates, distributors) who would break the circle of gifting for their own gain, and leave the artists without even donut crumbs for their labors.
Hyde, Palmer and Swift are all touchstones in my personal exploration of creative commerce and what I've learned so far is this: contractual royalties, pay-what-you-want, scholarships and grants, inheritances, patronage, donations, the cost of a ticket — however happens, directly or indirectly, some rewards of the artists' gift needs to flow back to the artist – the writer, the musician, the choreographer, the kid who creates that funny web series or the programmer who developed that app — or the art and ideas and artists and writers will fail to thrive.
How to do that on an individual basis — how I will ultimately manage it for myself — is still the question and I hope to share whatever answers I find.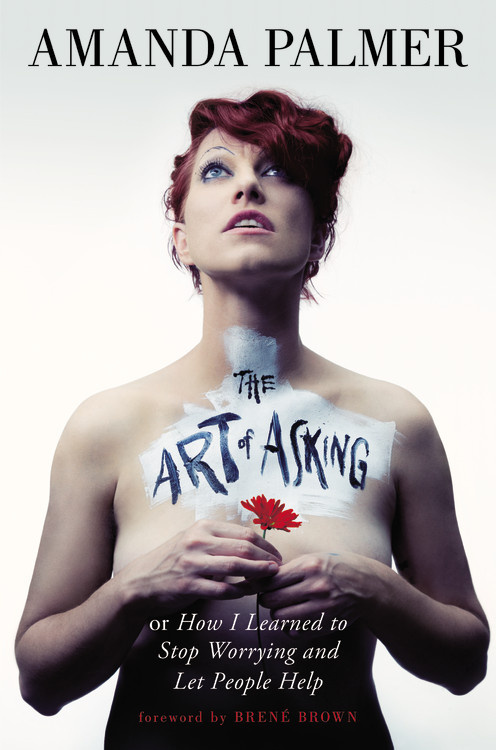 *Part of Amanda Palmer's gift seems to be that you can't be exposed to her without feeling part of her life and so today my thoughts of comfort and sympathy are going out to her and to the other family and friends of her wise friend Anthony.
The Art of Asking is published by Grand Central Publishing / Hachette. The photo of Amanda Palmer is © Allan Amato; body painting by Jason Shawn Alexander; book cover design by Elizabeth Connor.