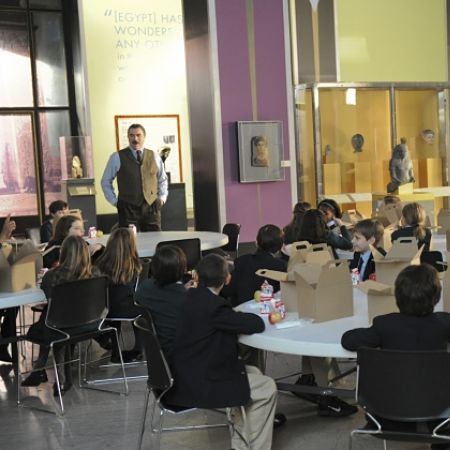 Police Commissioner Reagan visited the American Museum of Natural History in last night's Blue Blood's episode.  Loved the use of such a great cultural institution (especially because I recently visited the dinosaurs myself). And I  loved the part where acting "Rex" Tom Selleck taught the schoolkids about Teddy Roosevelt — who was both the founder of the museum and a former NYC police commissioner himself.
Daniel Truly and Andrew Raab were responsible for the script and the fun slice-of-NYC story. David Barrett directed.
Photo: David M. Russell ©2014 CBS Broadcasting, Inc.